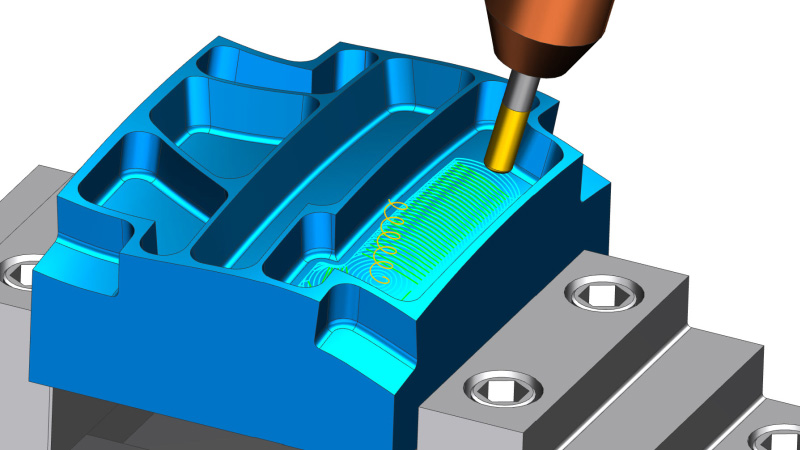 The process of material removal includes grinding, deburring, de-flashing, sanding, cutting, polishing and other material removal tasks. Machining Robotics offer a more versatile and streamlined way of improving this operation when compared to manual processes. It also offers a built-in rotation sensing for consistent placement of the tool to reduce waste and scrap as well as optimize the entire process.
Choosing the right Material Removal Process
When engineering many automotive and non-automotive parts there is usually a need for a material removal operation.
There are several types of automated material removal processes and deciding which types are most appropriate depends on the type of design, requirements of the cleanliness and the type of material that is being cut or trimmed.
The following are the types of Machining Robotics used in the material removal process:
Waterjet cutting: This type of Machining Robotics is developed to meet the process requirements of material removal applications by having adequate rigidity to sustain the back pressure of the water. Waterjet cutting is a cost-effective solution for material removal.
Knife Technology: Manufacturers can also choose to use knife technology for edge trimming and de-flashing as suitable options for material removal.
Ultrasonic blades: This type of Machining Robotics can be used in automobile manufacturers when there is a need to exactly control the depths of the cut for example when pre-cutting an airbag.
Laser/Plasma cutting: For some materials, when cutting with a laser or any other type of Machining Robotics in material removal, the heat generated causes the ends of the fabric to be burned into the plastic resulting in a nice edge with no fibers hanging out.
Material Removal Applications
Machining Robotics is ideal for material removal because it is easy to move the robots to the areas where you require application support and when the process is complete, you can re-use and re-allocate the robot to other parts in the assembly.
The following are some of the examples of material removal processes that have been adopted by manufacturers around the world:
Robotic Grinding: Machining Robotics allows manufacturers to produce more parts with a much higher quality at a lower cost.
Robotic cutting: This is the automated process of removing material from a work piece while offering incredible freedom for cutting complex shapes.
Robotic polishing: Machining robots used in polishing are programmed to apply just the right amount of pressure and move accurately in the right direction, for a consistent, thorough and high quality product.
Robotic Deburring: Manufacturers use deburring machining robotics to increase precision on the part being ground down or filed and improves part quality since the robot can be programmed to apply the correct amount of pressure in each area.
Robotic Routing: Machining Robots used in routing reduces the chance for errors while increasing the level of productivity because of the flexible end-of-arm tooling that can be used for several material removal processes.
Robotic Material Removal Benefits
Machining robotics automates repetitive or small products that are undesirable for welders. The following are the benefits associated with robotic material removal:
The Advantages
Robotic machining increases the accuracy and consistency during the material removal process which result in a substantial reduction of reject parts.
A well programmed force sensing and vision sensing material removal process can increase the throughput by 50percent compared to a traditional material removal system.
There is minimal expense of Protective Equipment because there is less need for protective earmuffs and eyewear.
In material removal process, the use of Machining robotics reduces the risk of repetitive strain injuries which are caused by repetitive tasks.
Conclusion
For many manufacturers the biggest benefit of using Machining Robotics for cutting, trimming and grinding is the ability to address a labor shortage.
These jobs have a high gross revenue, yet it takes time to develop the indispensable skills. For industries that want to keep evolving, machining robotics is the way to go.